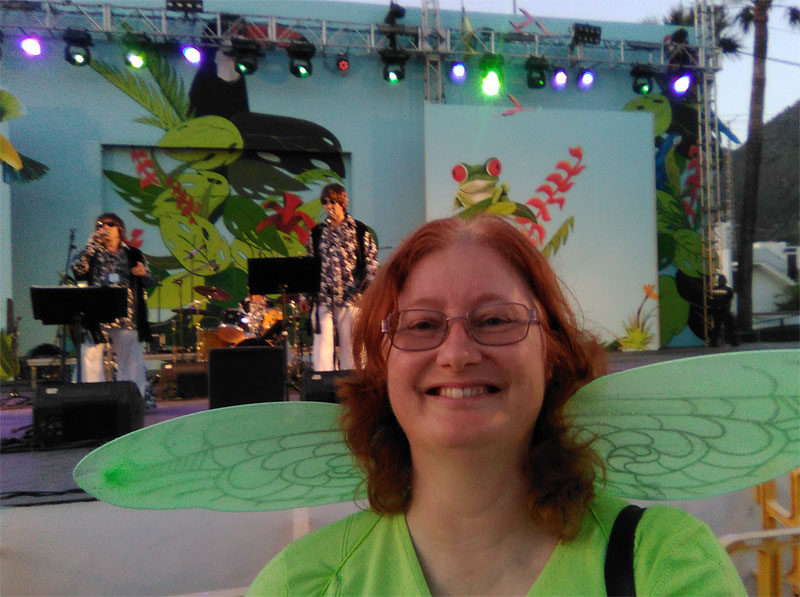 A bit late, but here's a video of my favourite thing from Los Llanos day carnival on Saturday. Carnival is like a giant street theatre: almost everybody joins in, demonstrating their creativity for everybody who cares to see. So here's the Canarian Unsynchronised Swimming team with their mobile pool.

The other thing I like about the video is the music. That's my husband playing the drums in the band, and I think it went very well.
On Monday I finished signing off as self employed for the month. This time there was very little queuing involved. Whew!
I got a couple more chapters of the novel polished. I've now hit a patch that needs completely rewriting so I'll slow down for a bit. This is a pity, because I was hoping to get past the sticky patch before I fly off to Berlin with a group from my German class in 9 days.
Yesterday I was interviewed and photographed for an exhibition for women on La Palma who work with astronomy without being astronomers. I believe the exhibition starts on Friday 17th at midday, so I'll be interested to see who else they've done. And of course I get my 15 minutes of fame – locally.