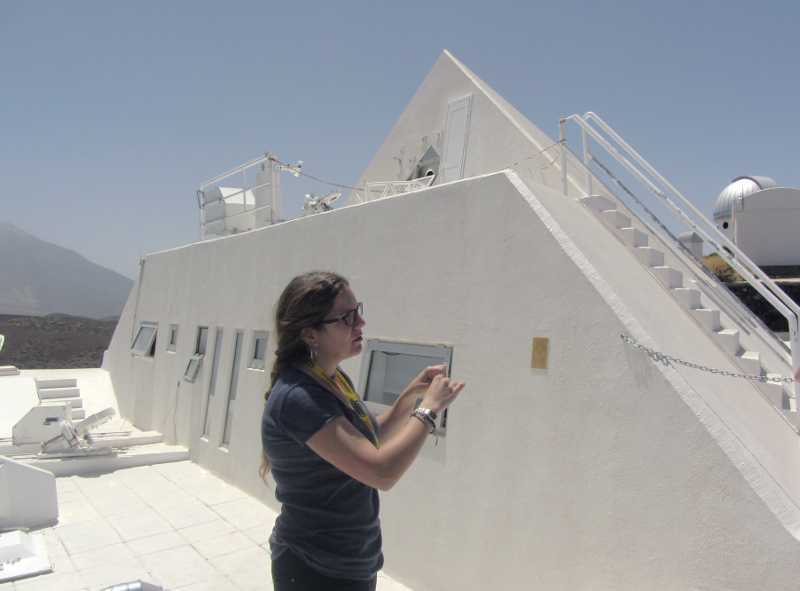 I was lucky enough to be able to join the belated Solstice dinner held by the Association of Starlight Guides on Tenerife. It was great to meet so many of my collegues, but best of all, the dinner as held in the Teide Observatory. I've been wanting to have a look inside for at least 5 years.
It meant an early start. I needed the car to move around, and that meant getting up at 4 am to catch the 5:30 am ferry. The consolation prize was getting to Los Cristianos by 8:30, in time for a full English Breakfast, followed by shopping in a British supermarket to stock up on Sticky Toffee Pudding, tuna pasta bake, curry paste and Poppadoms.
Then I drove up to the observatory through Las Cañadas (probably another post at a later date) and got to the observatory at 1pm.
The Teide observatory suffers from light pollution, although the night there is still much darker than most of the UK. Consequently, there are no large telescopes for looking at distant parts of the universe. On the other hand, like La Palma, it has very little turbulence. This makes it a great place for the 4 solar telescopes.
Well, the one I got to see inside isn't called a telescope. The famous pyramid is called a solar laboratory because it's not taking pictures of the sun, although sometimes they project the sun onto a screen so you can see the sunspots.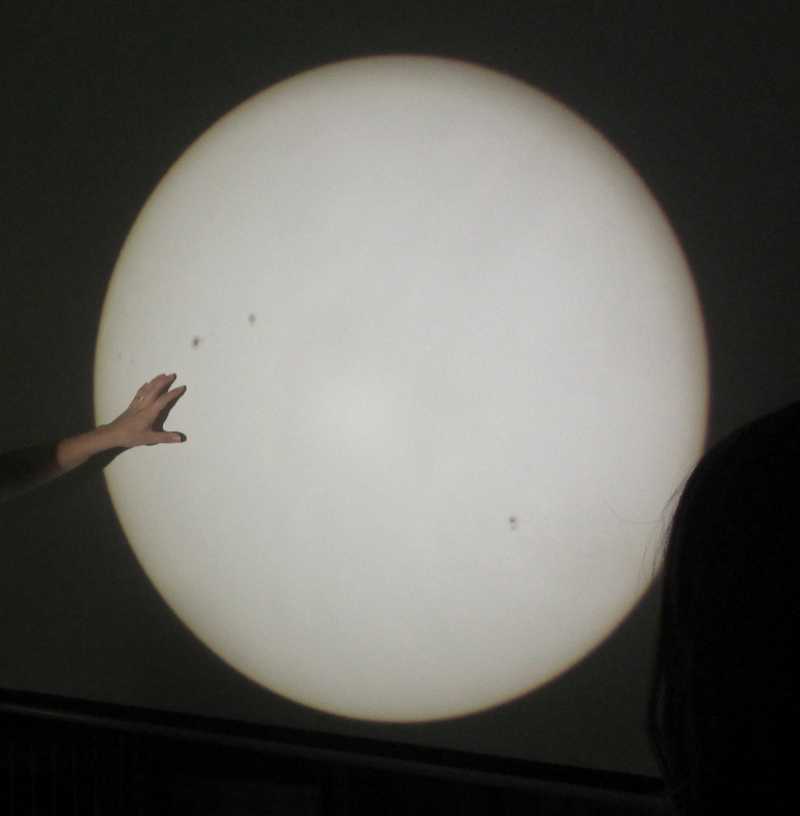 There are several experiments running, and one of them has been going since 1976 (three solar cycles), observing a particular spectral line associated with potassium. This has revealed a lot about the siesmiology of the sun – sun-quakes if you like.
In 1981, solar astronomers started using networks – combining data from similar instruments in different time zones, to get continuous, 24-hour data on the sun. Lots of these networks have an instrument at the Solar Lab.