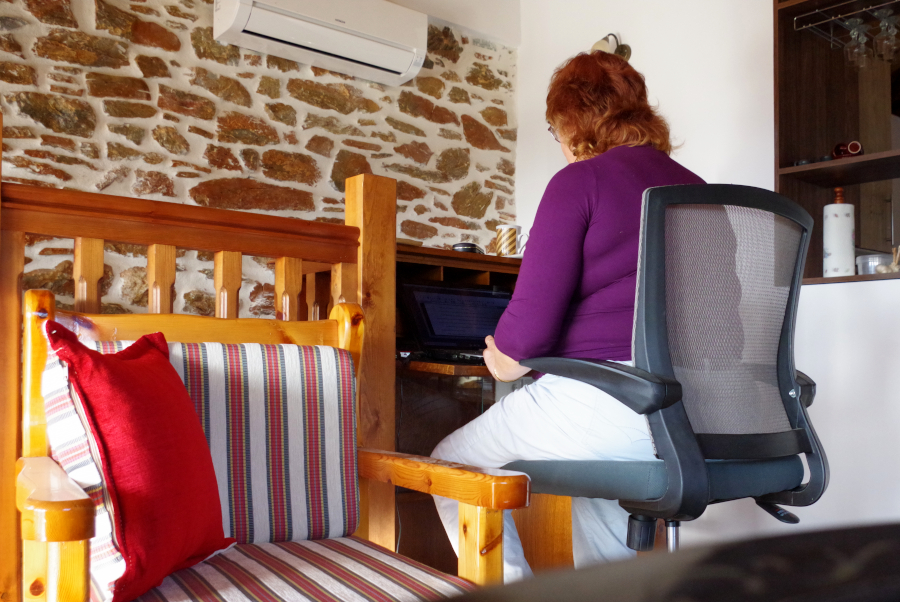 The third draft of my novel is going well. The Crooked House is a great place to write. I tried various spots: the little dining table, the bedroom and the terrace. Now I've settled on a writing desk in the lounge with the office chair. It's comfy and well lit and near the kettle. Behind me, out of the photo, there's a TV with DVDs etc., but I haven't watched any. I'm having too much fun with my imaginary people. I've found that much of the novel is better than I remembered and I've improved several places that were every bit as bad as I feared. I think I'm getting better at dropping teasing hints rather than infodumps. "Murder by Starlight" is going to be good. Eventually.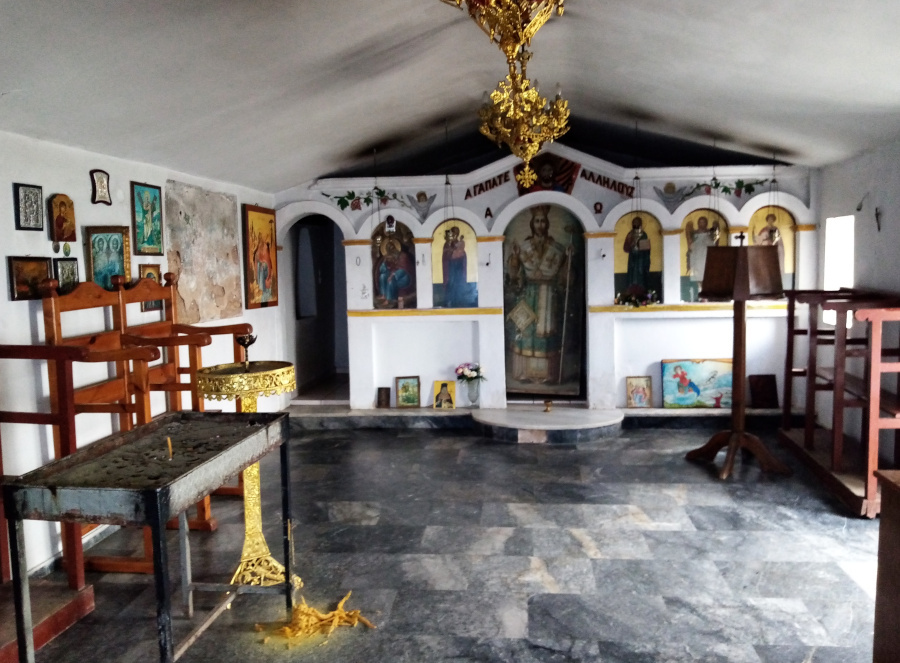 I've also had time for a little sight seeing and socialising. For example, I got my first look inside a little orthodox village church. And I went to Dystos Lake (more a wetland than a lake really) where I saw very little water, but did meet lots of frogs and a snake.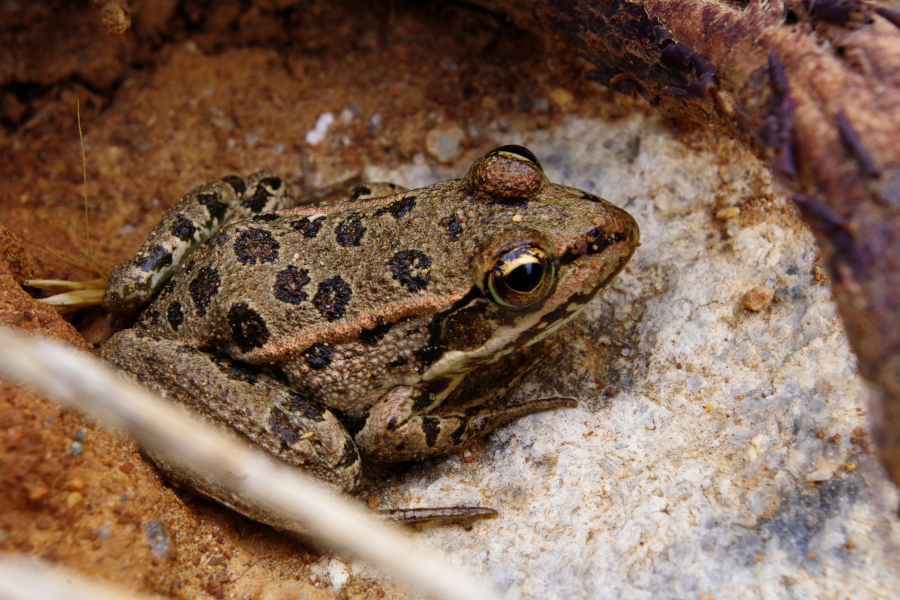 And up to an amazing viewpoint with views all around. I'm going to be sad to leave on Friday.
Now if you'll excuse me, I want to get back to my imaginary people.