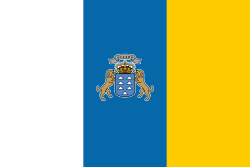 Wednesday is Canary Day. It's a big thing here.
On Tuesday, most schools will have a party for the second half of the morning. They'll serve traditional food (probably lots of gofio) and play traditional folk music. Some will have Canarian sports, like the Shepherd's Leap. Schools and most shops will be shut on Wednesday.
There's a good chance that you'll be able to catch a folk group performing somewhere.