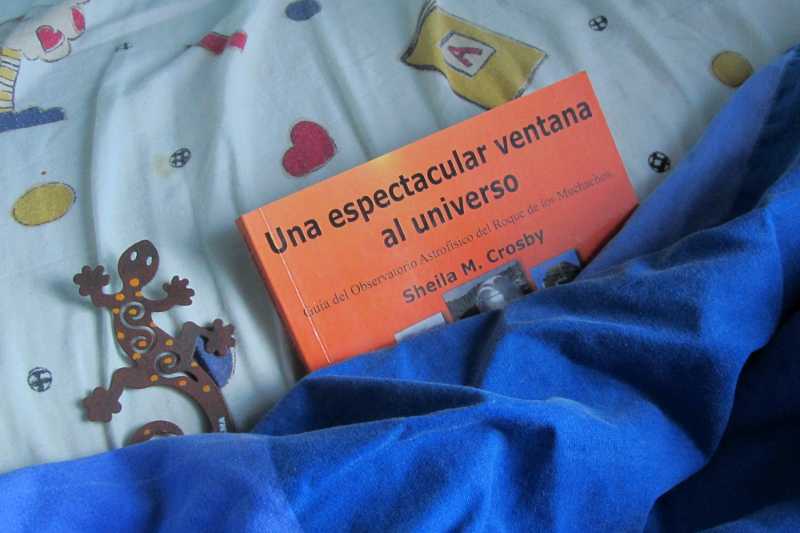 At long,long last, the Spanish second edition of my guide book to the observatory, "Una espectacular ventana al universo" has gone to the printers.
I've been trying to put it to bed for weeks, but it kept wandering downstairs asking for another drink of water. Here it is, finally tucked in with its favourite bookmark.
In other news, Padwon needs a new home. I'm told he's very well behaved and friendly. If you like him to come and love you, please comment on this post.