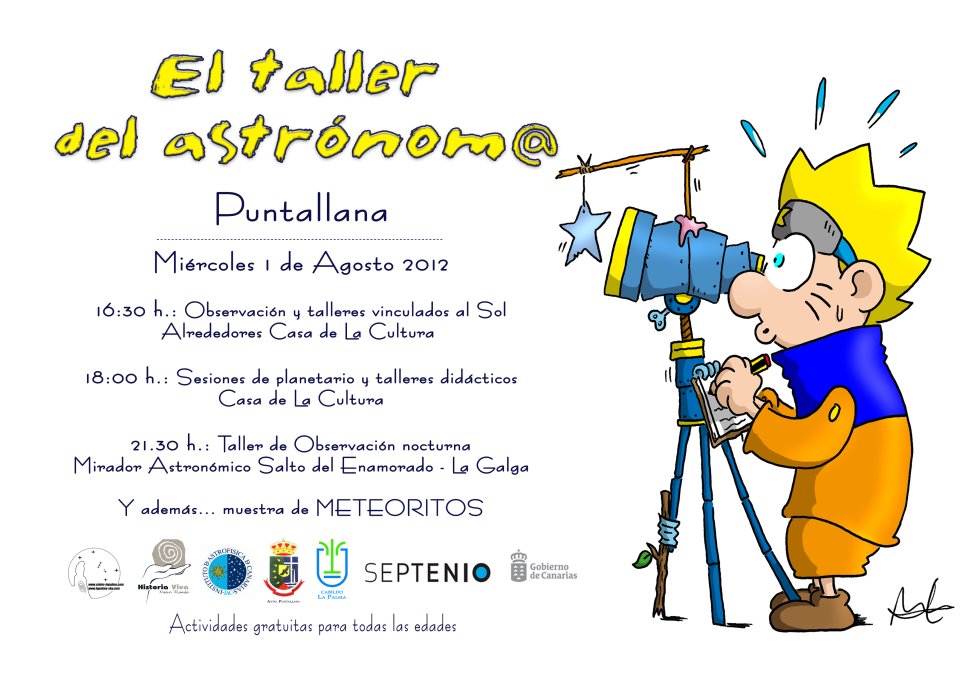 On Wednesday August 1st there will be free astronomical activities in Puntallana.
At 4:30 pm you'll have the chance to see the sun safely outside the Casa de Cultura.
At 6 pm there's a talk in planets inside the Casa de Cultura.
And at 9:30 pm there's a chance too see stars at the Salto de Enamorado viewpoint (near San Bartomome's church.)
Come and have fun!