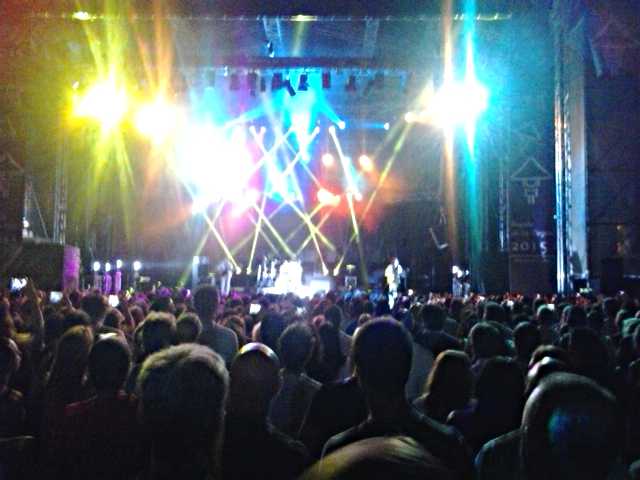 I've missed a lot of the Bajada one way and another, but we did get to the "God Save the Queen" concert last night. If you haven't heard of them, they're a Queen tribute group. We weren't sure how good they were, but we bought tickets on the assuption that there's a huge gap between "As good as the original Queen" and "Worth 15€."
Are they as good as the original Queen? Don't be silly. But they are darn good. In some places they've tweaked the songs to make them easier to play, but it's skillfully done, and I think that's a much better idea than aiming for a very high note and missing. Who the heck can sing four and a half octaves apart from the original Freddie Mercury? And I enjoyed the way they've copied the physical appearance and body language too, right down to "John Deacon's" shorts.
We haed great fun, and I'm really glad we went. But I still with they'd played "Fat Bottom Girls". It's my favourite.