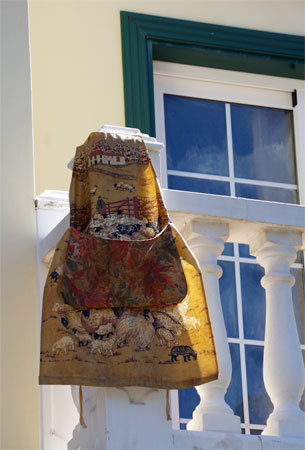 Well this is a novelty. I don't believe I've ever been on strike before.
I wasn't going to join the strike because I'm self employed. Then a friend pointed out that the people who most need to strike, who most need things to change, are the very women who find it impossible to strike. So I'm striking for them – rather self-consciously to be honest.
In Spain, some striking women are hanging aprons outside, so I've joined in. I'm not sure if I'll make it to the demonstration in Los Llanos this afternoon. I'm not working – not paid work, not housework – but I am doing a number of things for myself that I often don't have time for, like yoga and embroidery.
It feels very odd, but it's really rather nice.