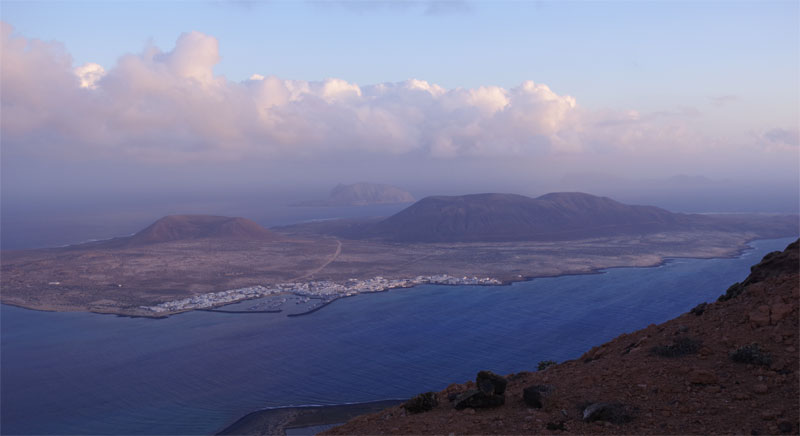 I'm on holiday in Orzola, in the north of Lanzarote.
I spent the first day and a half just chilling, writing and critiquing for friends, but this morning I got up early to explore.
I drove up to Mirador del Rio in time for the sunrise, but the viewpoint itself was closed due to a strike. At the time I didn't realise what I was missing. I did get a lovely view over La Graciosa, and a quck drive around Ye. Then I carried on to Haria in search of a chemist.
I found a house with decorative towers on the roof.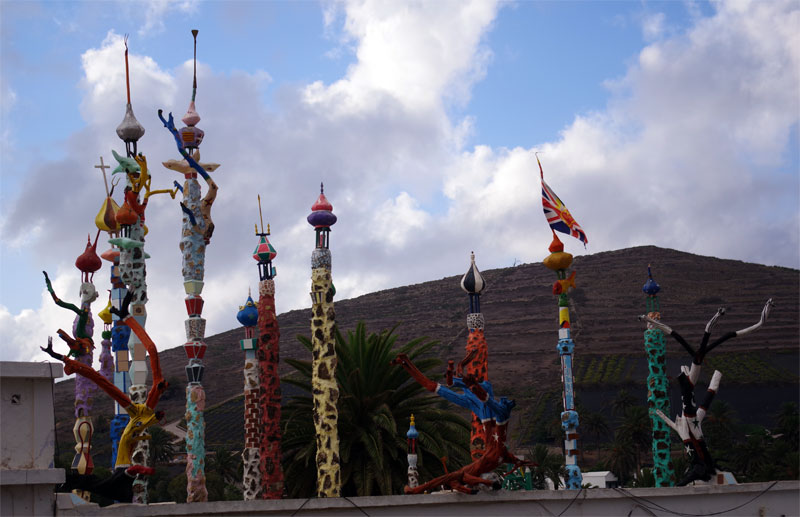 And then I found Cesar Manrique's last house. I paid 15€ which entitles me to go into his previous house, too.
Well I want a house like his. Photography's only allowed outside, and anyway the bandwidth here is too small for many photos, but I loved the space and the plants and the art. I also loved the way it felt like a home, not a museum.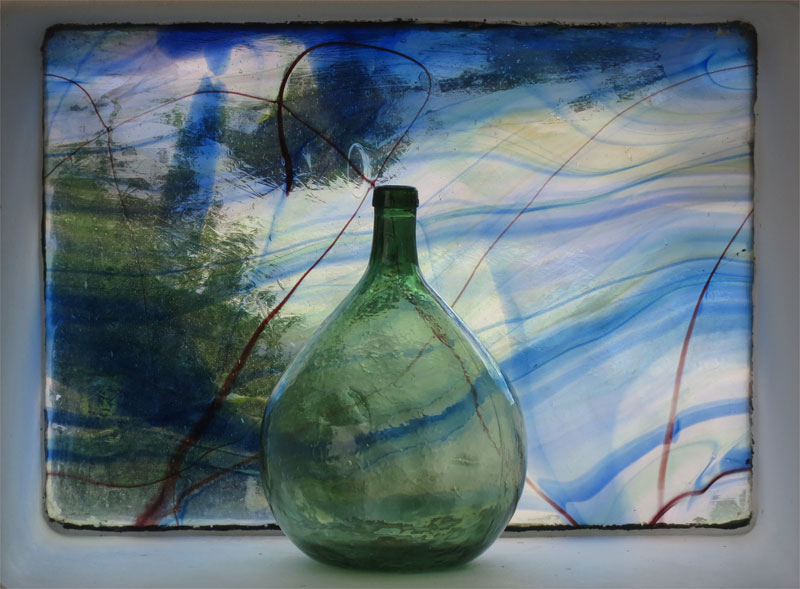 There's a huge studio in the grounds, probably bigger than the apartment I'm staying in. Apparently most mornings he'd run down there because he couldn't wait to get started.
It all made me want to create, but unfortunately I don't have his talent. I'll just have to do the best with the talent I've got, won't I?
(By the way, posting will be limited because a) I'm busy having fun and b) the wi-fi is slower than an arthitic snail.)
And on the way back to Orzola, I passed this statue in the middle of the road. I'm sure it's by Manrique.