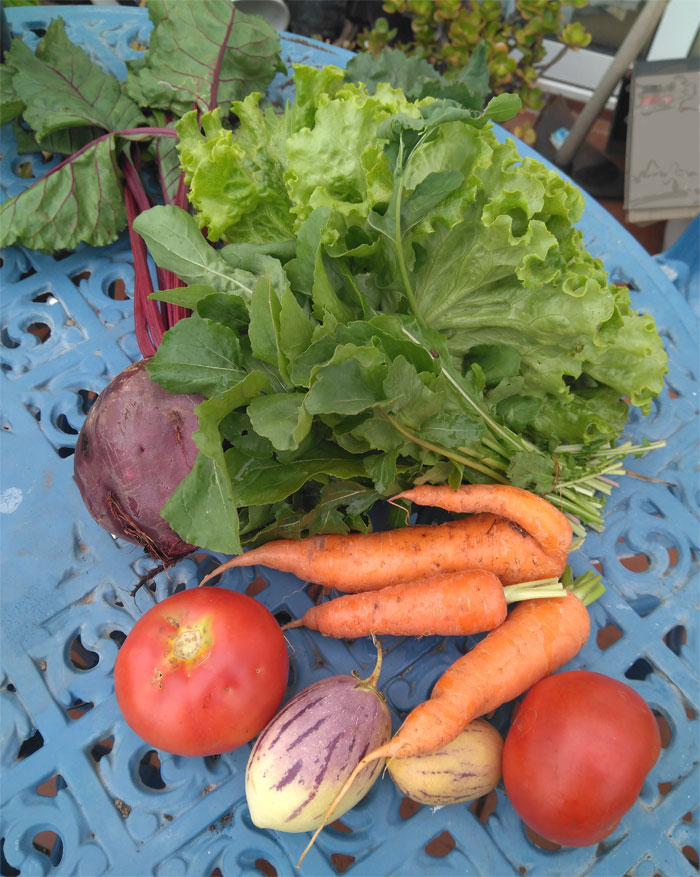 I collected my weekly box of veg from the Casa amarilla in La Ledas, and I got excited about making a salad for lunch.
I don't often get excited about salad, but it looked so fresh and crisp and juicy and tasty! I could almost see the vitamins dancing on top.
One of the advantages of salad for lunch is that it doesn't take long. Apart from the lettuce, rucula, beetroot, carrot, tomatoes and melon pears, I added taboule, bacon bits, cheese and a little oil and salt, and yes, it was worth getting excited over. I really enjoyed it.