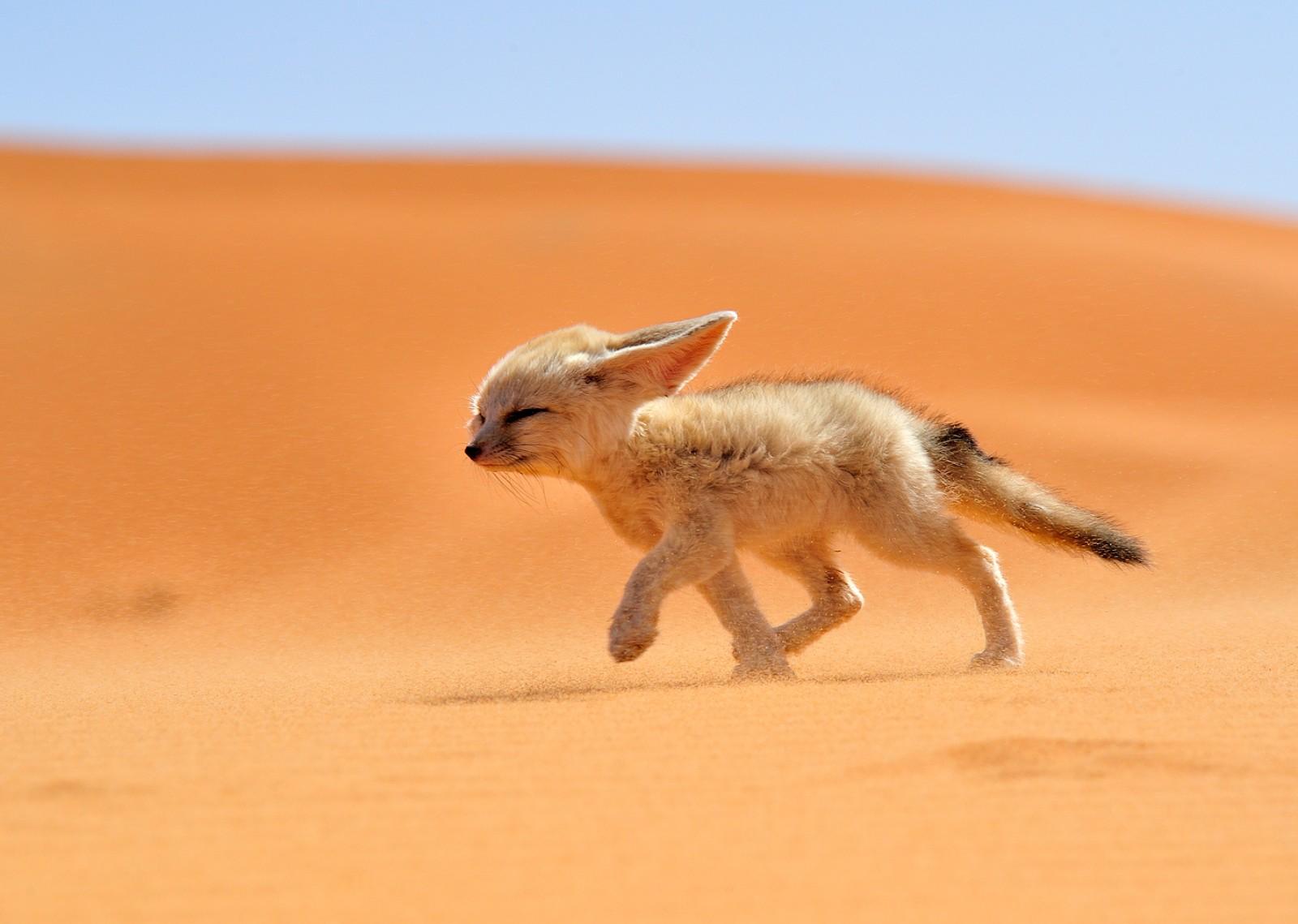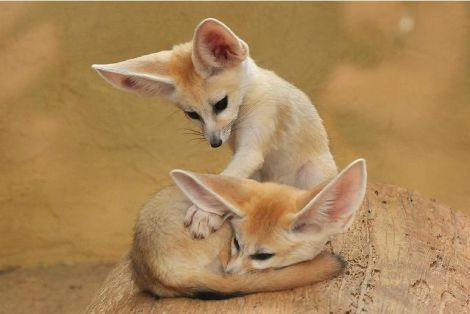 Fennec foxes (Vulpes zerda) live in the Sahara desert, and they're the smallest of the canid family.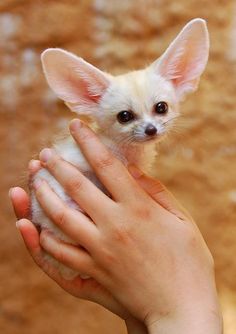 Those enormous, cute ears are to dissipate heat, but they also allow them to hear prey .moving underground. They mostly eat insects, small mammals and birds.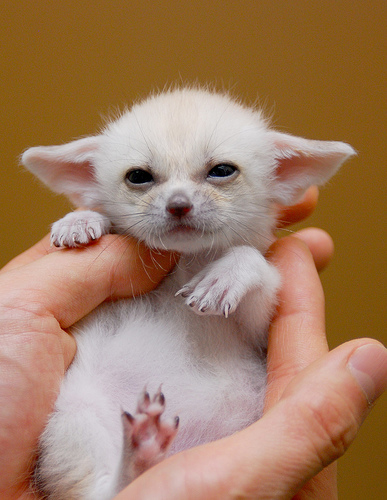 These days some people keep them as an exotic pet, and they can live up to 14 years in captivity. As usual, there's a snag. Some of the people who catch them from the wild treat them very badly.
And here's some pet fennec puppies having their first bath.