Friday was a bit mad. I showed a group around GTC in the morning, then went almost directly to the airport. I was booked on the 7:30 pm flight, but that left things rather tight the other end, so I joined the waiting list and waited. And waited. And got on the 6 pm flight instead (hallelujah!) That meant I got to La Laguna on Tenerife in comfortable time for the Status Quo concert.
You know how most groups take two or three songs to really warm up? Not Status Quo. We were rocking from the first bar of the first song, and we carried on rocking for two and a half hours.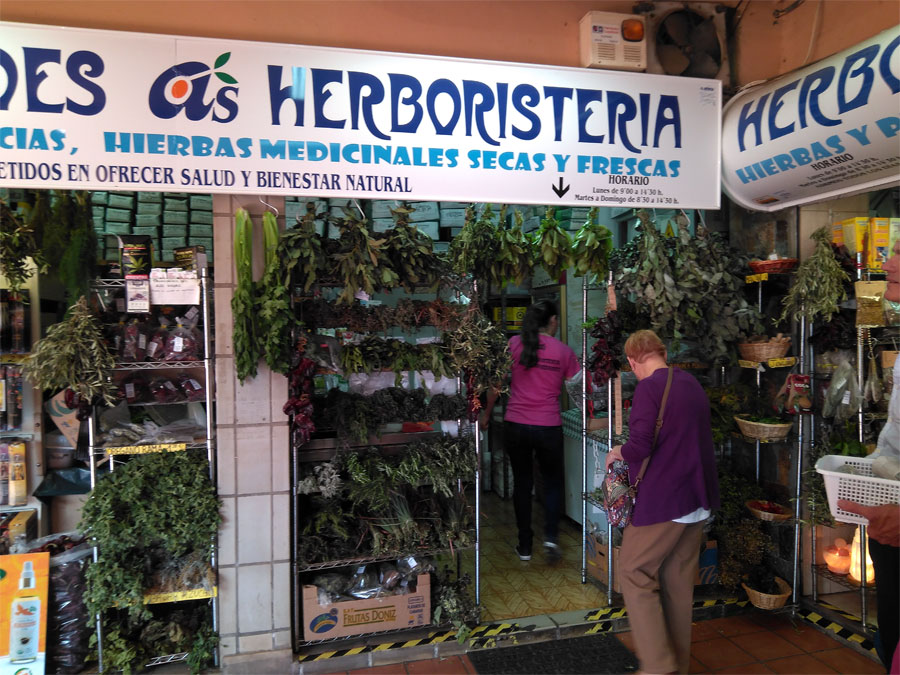 We stayed overnight at the Hotel Escuela (where they train people how to work in a hotel – very good value). In the morning we slept late and then took a quick look at the African market in Santa Cruz de Tenerife because I'd heard they had exotic spices.
Yup, there was a really good herbalist, and an Asian supermarket. And of course there were lots of other stalls selling things I couldn't fit into our hand luggage.I particularly drooled over the sea food stall. But can you imagine what state those lovely scallops would have been in after 5 hours without a fridge on a hot day?