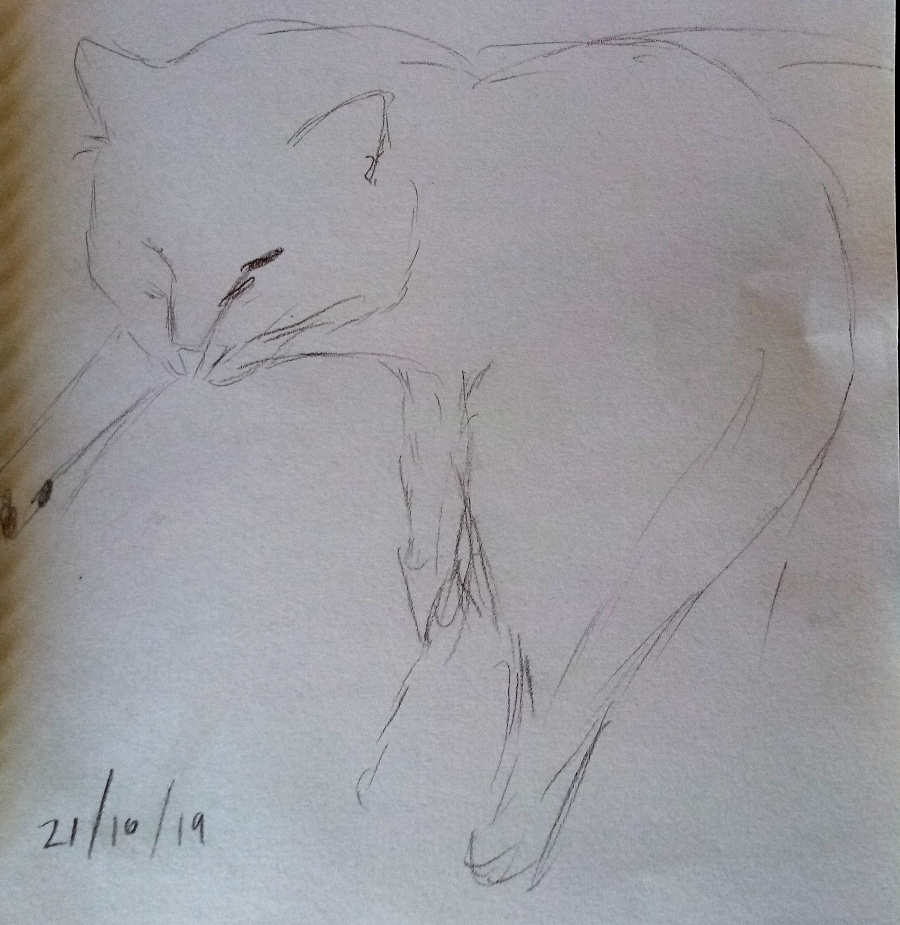 Chai Latte continues to be gorgeous, so much so that I kept getting the urge to draw her, even though I know perfectly well that I can't draw.
The first one turned out very much better than I expected. No-one's going to put my efforts in a gallery any time soon, but it was fun.
I just finished 6 days of tour guiding, so I had another go while I'm not rushed. Again, I'm rather pleased. If I do another 100 or so, I think I might get to be mediocre. More to thepoint, it's fun.