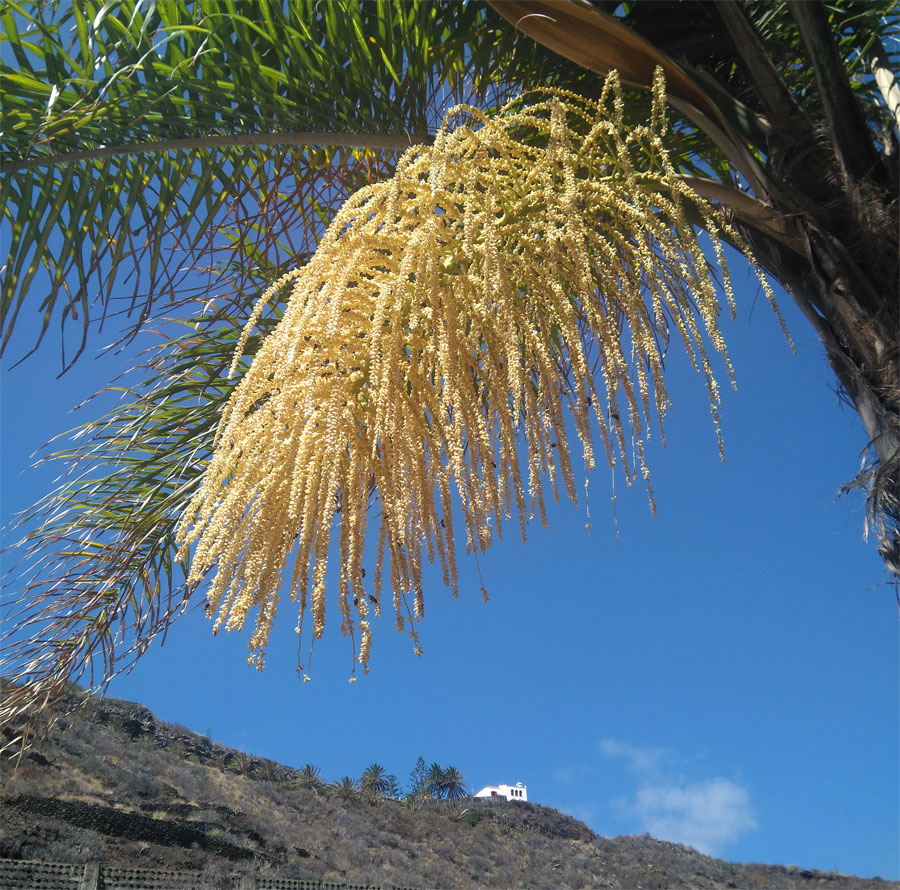 My car failed it's technical inspection on Friday. Yesterday I went to Los Cancajos to get a hire car while my own is fixed, and I saw this Canary palm tree in flower. Wikipedia tells me it's a male flower.
Canary palm trees are a kind of wild date palm. You can eat the dates; you just wouldn't want to, since they're small, the pit is large and they're much less sweet than commercial dates.
But evidently bees love the flowers.