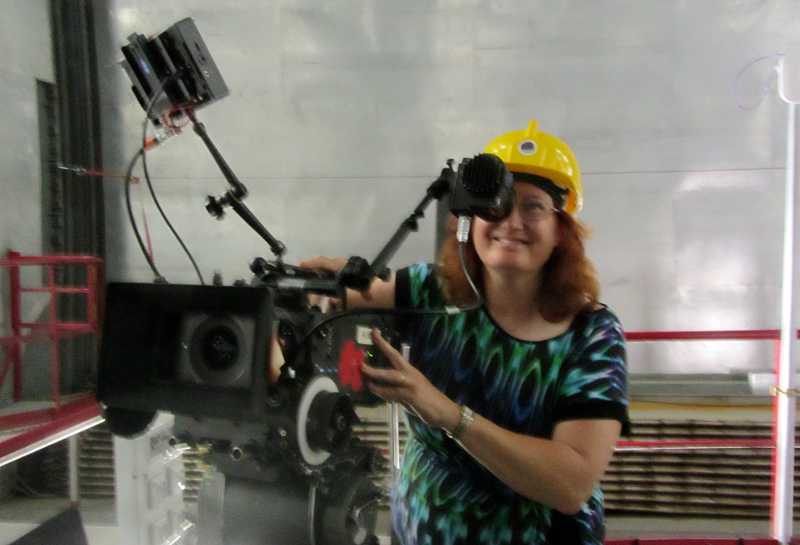 On Wednesday, after watching la subida de la virgen, I had a fun job, helping to film an advert for Jaguar inside the GTC. They're going to digitally add Stephen Hawking into the ad later.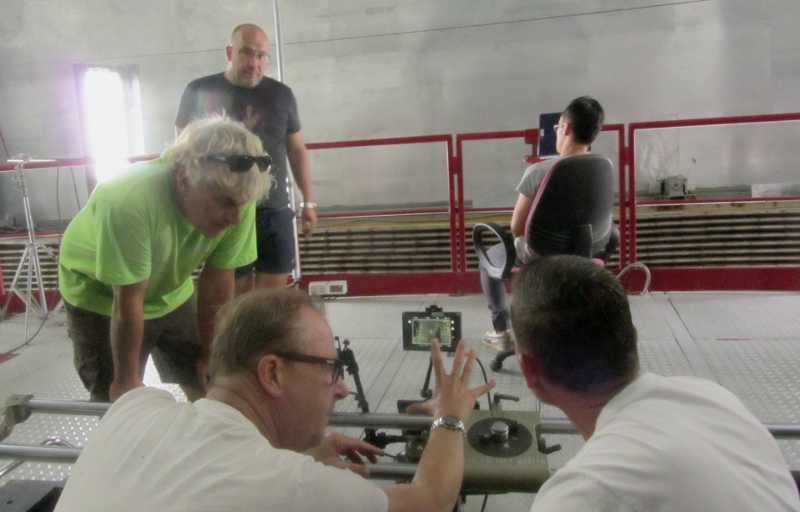 My part was much less glamourous than it sounds. All I did was remind people of the safety rules and liase between the film crew and the telescope staff. Well, I also answered a bunch of technical questions about the telescope, and drank their coffee. I didn't really use their camera.
Most of the filming was done on the telescope's Nasmyth platform. It's higher up than you'd think.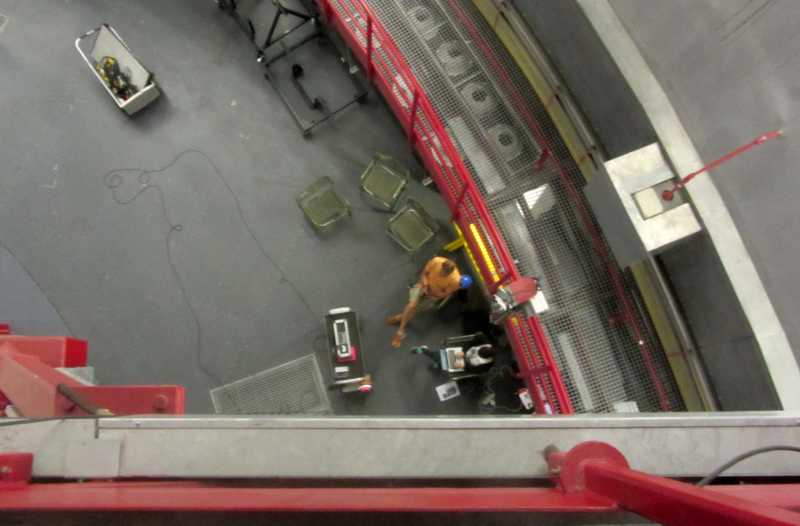 Of course there were various glitches, but the inside shooting was done by 7 pm, and they moved outside for the last shot. They didn't need me for that, so I went home.