I've been rather overdoing it, just for a change. On Sunday afternoon I took delivery of a hire car so I could meet an English travel agent at the airport on Sunday evening. She was really nice, and interested in organising a spring nature holiday for UK clients. I had a very long day with her on Monday, from 9 am to 8:20 pm. We went to Astrolapalmna (not planned, but she's interestedin taking her group stargazing), Cumbrecita, and Platanologico, added in a quick trip to see the Hotel Sol, down to Tazacorte for lunch (excellent) and the Hacienda de Abajo, quick detour to the port to see the Fancy II which she's thinking of hiring, south to La Glorieta square, and home via the scenic route over the ridge. Jesica got more and more enthusiastic about bringing a group to La Palma so I feel I did a good job.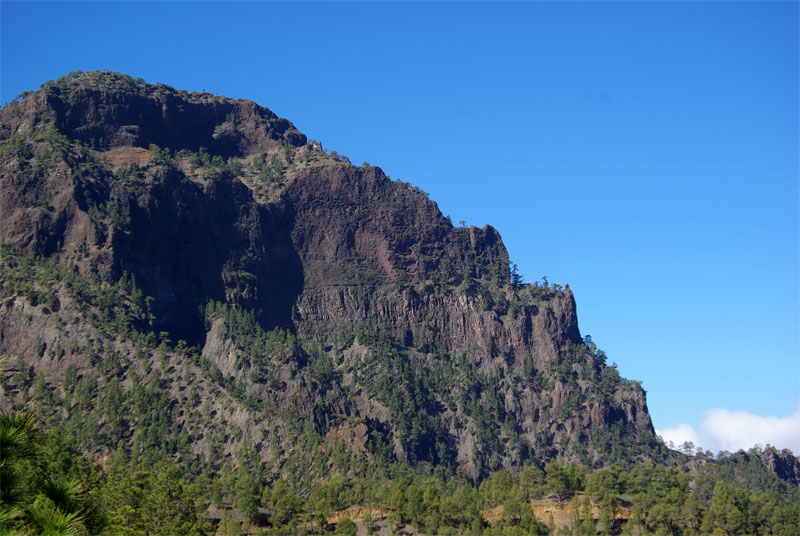 On Tuesday morning I had my usual job at the Roque. I was so tired in the evening that I skipped German class. Even though I make a point of never skipping German.
On Wednesday I had a day trip to Tenerife with my son, since we both had appointments there. It made quite a nice break, but we left home at 7:10 am and got back at 8:30 pm.
Thursday was biodance in the morning and back up to the Roque in the afternoon to look after a French TV crew filming in the GTC. That meant that I missed another German class. The filming was interesting, but it was my job to be the baddie – no drones, get out of the observatory by 8:30 etc. We stopped briefly at Los Andennes and discussed possibility of doing some more filming, but they decided they were too cold and tired, so we all went home. I actually got through the door at 9:45 pm.
I'm glad to have today off.