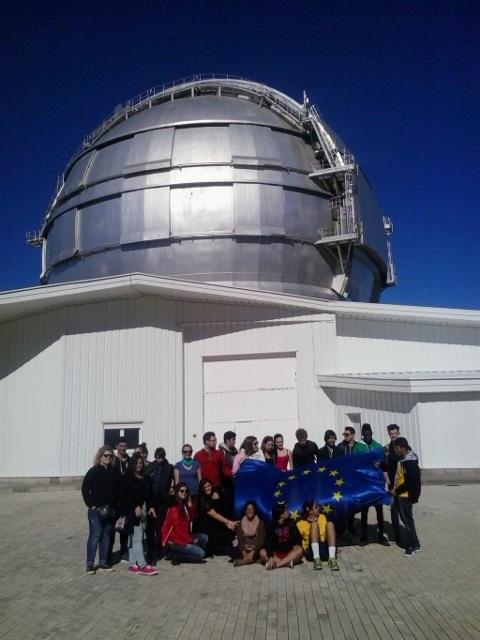 Two days ago the top of La Palma was covered in fog and it was cold – just 6 ºC. Today we were back to a cloudless blue sky, brilliant sunshine and about 18 ºC. Much nicer!
Today's visitors were an international bunch: teenagers from Los Sauces on La Palma, The Czech Republic and Greece. I gave the tour in English and made it as simple as possible.
But no matter how good a tour guide I am, I can't compete with the ravens. They were the stars of the show, at least until the telescope moved.
And I'm happy because I've started work on the whodunnit again. I only wrote 170 words yesterday, but the important thing is to get moving again.