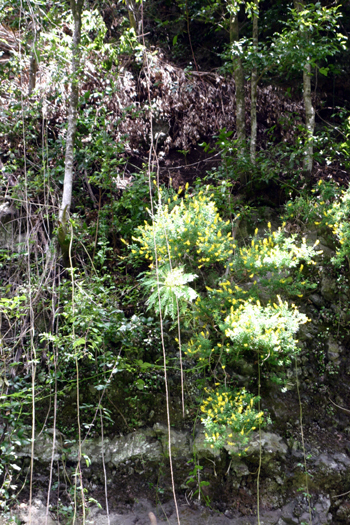 Cubo de la Galga is a very pretty walk along the bottom of the Galga ravine, between Puntallana and Los Sauces. By Palmeran standards, it's an easy walk.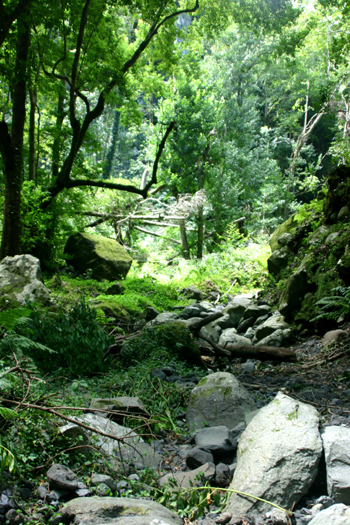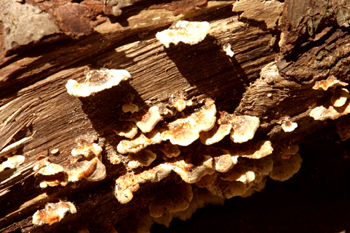 There is now a car park at the beginning of the walk, on the road at km 16. You're unlikely to get lost for the first kilometre or so, because the path's actually asphalted, never mind signposted. It's a matter of taste, but this part was a bit too tamed for my taste, and I was glad when the asphalt stopped. In fact the path is currently so smooth you could actually walk for a couple of kilometers in stilettos, if stilettos are your thing. (I bought a pair of stilettos just before I came to La Palma. I've used them so little that twenty-two years later, they still don't even need heeling.)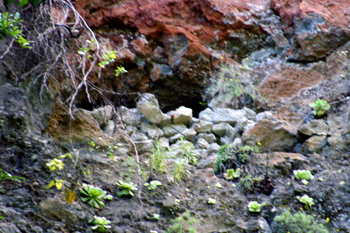 There are caves in the ravine walls. This one has a wall built across the mouth. at the time we wondered whether people had lived there at one time. Now I wonder whether it mightn't be the "windows" in the water channel, the Canal de Estado.
The place would be famous if it weren't so close to Los Tilos. The path criss-crosses the stream bed (a trickle in May) and the ravine walls and trees tower over you.
This means that the roots are at eye-level.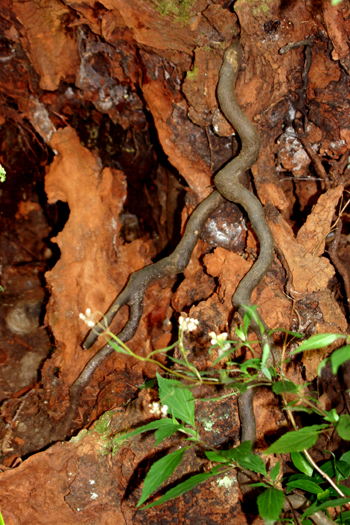 When the signpost seemed to indicate that it was time to turn back, we carried on a little, up a much rougher path.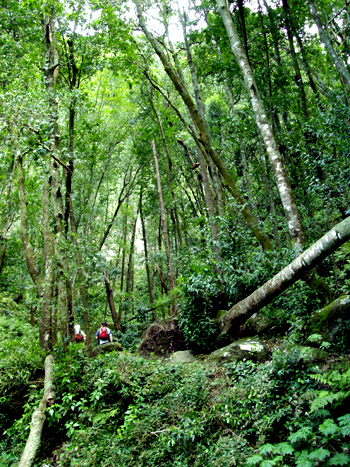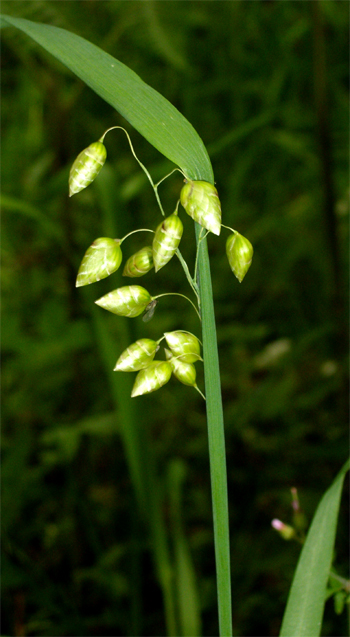 The path went under a little aqueduct.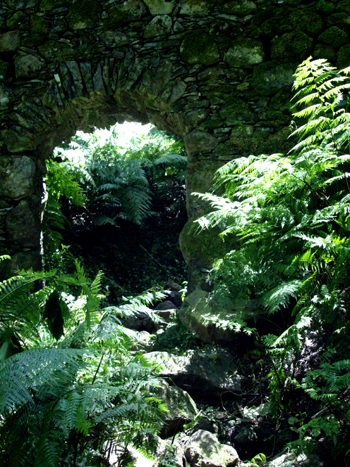 Just above there is a flattish space, where we stopped to eat our sandwiches. Above that, the path divides. According to Charles Davis, you can make your way back to the road by another route, but we weren't sure of the way and I had to get back for the babysitter. So I can't tell you whether there are still fallen trees over the track.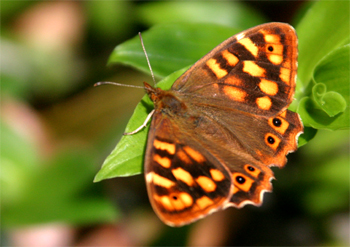 Throughout the walk, there were lots of butterflies, mostly sitting still until the camera focused, and then fluttering off. But I got lucky eventually. This one is common in the western Canaries, but lives nowhere else.