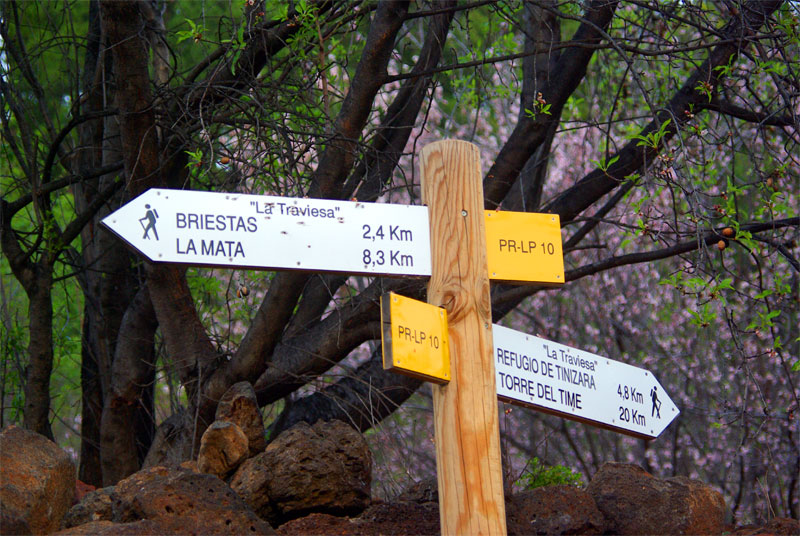 The almond trees have blossomed early this year.
I had an excursion from a cruise ship on Thursday and saw that the almond trees are already blossoming in Garafía and Puntagorda after our exceptionally warm winter. As usual, it's gorgeous, but I couldn't get any photos while working on a moving bus. So after working at the observatory on Sunday morning I drove down the Garafía side with my DSLR. The light wasn't too good due to high clouds, and the best of the display seemed to be over. Since the almonds at lower altitude blossom first, I went looking for photo opportunities at higher altitudes. These are from the LP 111 side road from Las Brecitas to Tinizara which I haven't driven for about 20 years. I think it was a dirt track last time.
I'm glad I made the effort, and I wish I'd had the time for a proper walk.