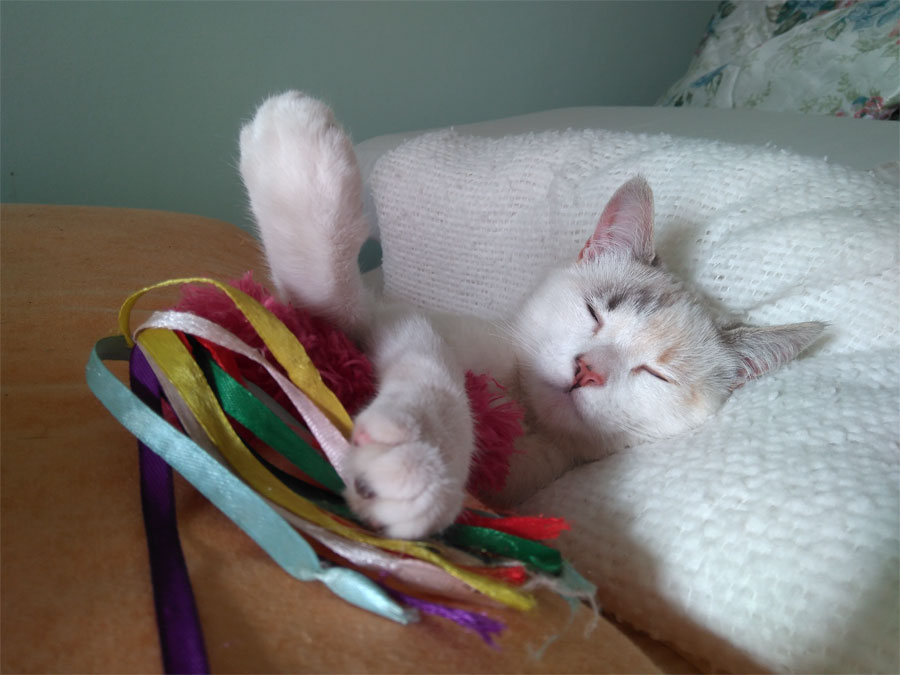 In case you're puzzled, she's got her frontlegs crossed. the pink fur and ribbon thing is her favourite toy, which she carries around the house with her, like a toddler with a teddy bear.
Yes, I know I'm posting a lot of photos of Chai. She's extemely photogenic.
In other news, work continues slowly but surely on the book. I'll get there! But carnival is coming and I'll probably take a little time off to have fun.